When we started our orthodontic clinic in Park Slope, we instantly fell in love with Brooklyn. It's such a vibrant, exciting place to live and work. We wanted to learn more about our favorite borough, so we did some research at Fresh Orthodontics to uncover fun facts ranging from tidbits about Brooklyn history to surprising revelations. Ready to dominate trivia night?
Here's our favorite interesting facts about Brooklyn, New York!
1. If the borough of Brooklyn were a city on its own, it would be the fourth largest in the United States by population. More than 2.5 million people currently call Brooklyn home.
2. Brooklyn may be considered part of New York City but geographically it's actually located on Long Island.
3. Elvis served in the military during World War II. He departed for his 18-month service from the Brooklyn Army Terminal.
Ready for a Great New Smile? Book Your Free Consultation
4. We can't have a compilation of fun facts about Brooklyn without a Brooklyn Bridge fact. When it's super cold out, the Brooklyn Bridge rises approximately three inches. This is because the cables contract and expand.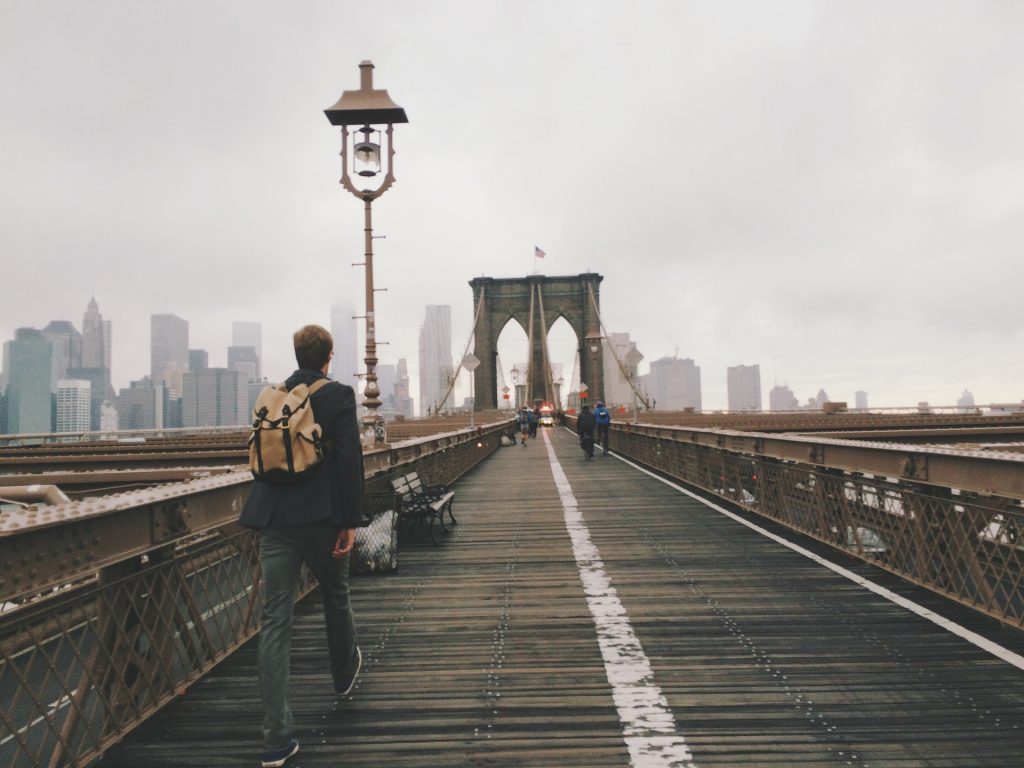 5. One of the historic brownstones in Brooklyn Heights isn't actually a house at all. The three-story townhouse at 58 Joralemon Street is just a façade. It's a subway ventilator and a hidden emergency exit.
6. On December 6, 1960, two airplanes collided in mid-air and one of the planes crashed in Park Slope in what is known as the "Park Slope Plane Crash.
7. Brooklyn was once the "Coffee Capital." By 1906, about 25 million pounds of coffee a month was roasted at the Arbuckle Brothers coffee factory on John Street. In fact, that's likely more coffee than was roasted at any other building in the world at the time.
8. A Brooklyn shopkeeper named Morris Michtom and his wife Rose are credited with inventing the teddy bear, which at the time was called a "Teddy's bear" in reference to a bear Theodore Roosevelt reportedly refused to shoot on a hunting trip in 1902.
9. The Dutch settled western Long Island and created a village near present-day Brooklyn Heights and DUMBO. They called it Breuckelen after the town of Breuckelen in the Netherlands. Brooklyn is the Anglicized version of the name.
10. A Cold War bomb shelter was found hidden under the Brooklyn Bridge. In 2006, city workers uncovered it when doing a structural inspection. It was filled with water drums, medical supplies, 352,000 packets of crackers and blankets.
11. Between 1822 and 1952, serious fires broke out along the Brooklyn waterfront (present-day Brooklyn Bridge Park) at least 26 times killing eight or more people. The area was packed with fire hazards including ships and warehouses filled with combustible items.
12. America's first rollercoaster debuted on June 16, 1884 on Coney Island in Brooklyn. Known as the Switchback Railway, it only traveled six miles per hour.
13. Perhaps Manhattanites have always been jealous of our beautiful borough. An 1818 New York guidebook warned visitors "to flee the narrow, dirty and disagreeable place" known as Brooklyn.
14. On May 17, 1884, P.T. Barnum marched 21 elephants across the Brooklyn Bridge on foot to a circus showground at Tompkins and Fulton Avenues.
15. Charles Feltman is said to have invented the hot dog at Coney Island in 1867. The famous Nathan's was later opened by one of his former employees.
16. Prospect Park is Brooklyn's largest public park consisting of 585 acres. Frederick Law Olmsted and Calvert B. Vaux created Prospect Park in 1867 and considered it their masterpiece. They are the same duo that designed Central Park.
17. In 1960, Topps Co. decided to make room in its Brooklyn warehouse by dumping boxes of baseball cards that sold poorly into the Atlantic Ocean including most of the 1952 Mickey Mantle cards. In mint condition, that card sells on average for nearly $500,000 at auction today.
18. Loads of celebrities are from Brooklyn. Some notable ones include Larry David, Woody Allen, Jay Z, Michael Jordan, Barbara Streisand, Judge Judy, Eddie Murphy, Nas, Spike Lee, Al Capone and Adam Sandler.
19. The victory figure that sits atop the famous Soldiers' and Sailors' Arch at the Grand Army Plaza actually tumbled down from her chariot in 1976. The arch was restored, including Lady Victory, in 1980.
20. A few decades before President Obama took up residence in the White House, he lived a half a block from Prospect Park on the top floor of a brownstone on Second Street with his former girlfriend.
21. Before Prospect Park was created, farmers in the area let their animals graze on the land. The animals would be periodically gathered up and sent back to their owners. After the park opened in 1867, it continued to be an issue. In 1872, 35 goats, 44 pigs, 23 horses and 18 cows were impounded.
22. The Brooklyn Dodgers, now the Los Angeles Dodgers, went by several different names. Originally they were the Brooklyn Grays, then the Brooklyn Bridegrooms and finally the Brooklyn Trolley Dodgers, shortened to the Dodgers. This refers to when Brooklyn was a maze of streetcar lines. Unaccustomed to fast moving vehicles, pedestrians were often struck and killed and thus had to learn how to dodge the trolleys.
23.  At one time, Brooklyn was its own separate city. It merged with the City of New York in what some Brooklyn residents call, "the Great Mistake of 1898.
24. Brooklyn's official motto is "Een Draght Mackt Maght." This translates from early Dutch to, "Unity makes strength."
25. Since Brooklyn's terrain is mostly flat, it's the fastest borough for runners in the New York City Marathon with an average speed of 8:14 minutes per mile.